Pet Partners Team Evaluations
Note: Please scroll down for the Evaluation Schedule and links for Registration Forms and Travel/Parking directions.

Once the handler completes Pet Partners Handler Course, then he/she schedules a team evaluation. Handlers learn all about the evaluation in the course, but basically it consists of two parts:
The skills test which evaluates basic manners and socialization of the team.
The aptitude test which further evaluates the team by exposing them to roll play and experiences the team may encounter on a visit.
ElderPet strongly recommends that if your prospective therapy animal is a dog, that you and your pet take a basic obedience or CGC class before signing up for an evaluation. ( If you took the on-line course, please review the information under the Therapy Animal Program tab.)
Current Pet Partners must take the Team Evaluation every 2 years.
Pet Partners has supplied an excellent handout of reminders for teams before taking the evaluation which is helpful for first timers as well as renewals. This can be found on their website, but, for your convenience, a copy is provided here. Evaluation Reminders
Evaluation Schedule and Required Registration Forms

Please register with Pet Partners to secure your slot and use the following registration forms to tell us about yourself and send in your payment. Alternatively, you may email the form and bring a check with you. This is for renewals, second pet, second handler, and those who have completed the Pet Partners In Person or On-Line Handler Course.

*** Please print out and mail in the registration forms before the deadline so we have adequate time to send you a mailing. In addition, please register for the evaluation online in the Pet Partners Volunteer Center ***
Evaluation Volunteers Welcome
If you have taken the on-line or in person course, or are thinking about it, volunteering for an evaluation is an excellent way to see if you and your pet are ready to be a Pet Partners team. The evaluation requires people to role play through prescribed scenarios.
If you are interested in volunteering as part of the crowd for an evaluation, please contact Marsha Barden. (bardenm096@gmail.com)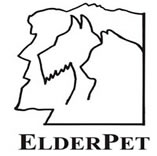 2024 Evaluation Dates
Durham Public Library, Durham, NH
IMPORTANT Notice:
Masks are optional for the evaluation. Some of our volunteers will be wearing masks as many health care facilities still require them and your pet should be accustomed to seeing them.


Saturday, February 10, 2024
Registration Deadline: January 27, 2024

Saturday, March 16, 2024
Registration Deadline: March 2, 2024

Saturday, April 20, 2024
Registration Deadline: April 6, 2024

Saturday May 25, 2024
Registration Deadline: May 11, 2024

2024 Fall Evaluations will be scheduled and posted later this year.
~If these dates and times are not convenient, please search the calendar in the Courses and Events link on the Volunteer Center of the Pet Partners website and check on other evaluations in New England by state. ~